Women's Retreat
New Hope Women's Retreat:
The New Hope Women's Retreat has been postponed until September 11-12, 2020.
Plan to join us Friday, September 11 – Saturday, September 12 for "Beautiful Things," a women's retreat hosted by New Hope Christian Camp, located 3 miles south of Platte, SD. Our featured speaker is Kim Krull, formerly of Armour, SD. The retreat will include times of worship, laughter, and appreciating and creating beauty. Mark your calend
ars now.
Friday, September 11
6:00 pm Check-in
7:00 pm Supper
7:45 pm Worship/Session 1/Discussion
9:30 pm A time for Beautiful Things
Saturday, September 12
7:30 am Coffee/Talk/Personal Devotions
8:00 am Breakfast
9:00 am Worship/Session 2/Discussion
10:30 am A Time for Beautiful Words
Noon Lunch
1:00 pm Worship/Session 3/Discussion
3:00 pm Depart
To register online, click on the following link:
https://form.jotform.com/200724094831148
For a copy of the printable registration form below,
click on the following link:
http://www.newhopechristiancamp.org/editoruploads/files/2020_Womens_Tri-fold_Brochure.pdf
Men's Retreat
New Hope Christian Camp and Men Right Here will be hosting the 2020 Men's Retreat from Friday, January 24 through Sunday, January 26. We are pleased to welcome Jason Rogness as our guest speaker and Tim Collins returning as worship leader.
Jason is the church planting pastor of New Hope Church in Parker, CO. He grew up on a farm near Astoria, SD, spending summers working with his dad and brothers. Jason spent his first 8 years of ministry in Arvada, CO. He has been married to his wife Savanna for six years, and they have a three month old daughter Eva. They have a passion for making disciples through spiritual conversations where they live, work, and play. The heart of their ministry is to grow the church one life at a time.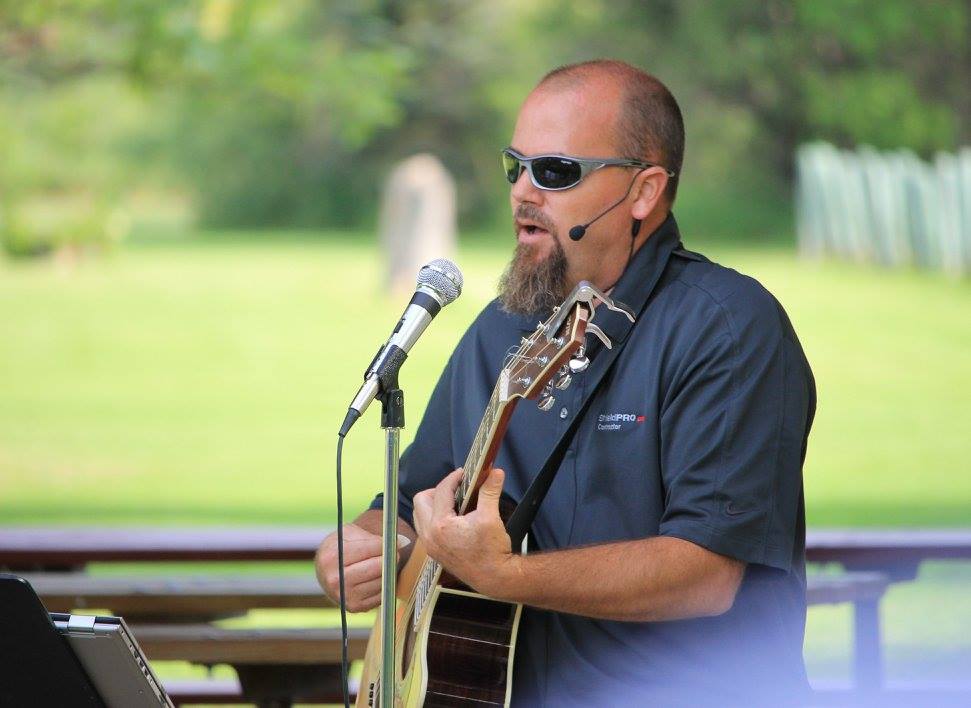 Tim is a lead pastor at Messiah Church in Underwood, MN. Tim, his wife Monica and 4 children have been involved in ministry for over 22 years. Tim has been a carpenter, worship leader, youth leader and now pastor at a couple of churches in Minnesota. Tim has had the opportunity to train under top worship leaders; Chris Tomlin, Lincoln Brewster, Ross Parsley along with many others. Tim has a passion for the brokenhearted and outcast men of our world. A life verse for Tim has become 1 Samuel 16:7 and wants to see others with the eyes of the Lord.
Check-in begins at 6 PM on Friday, January 24. There is no supper served that evening so please eat before arriving at camp. Check-out will be after brunch on Sunday, January 26.
Worship and Seminars will be on the first floor. Housing will be on the 2nd floor of the same building. Rooms have multiple sets of bunk beds, so please let us know if you have any special needs. Bathrooms and showers are in each room as well.
Register for the event online at Online Registration.
Or you may print the registration form below and mail it in to the address listed on the form. Thanks and God's blessings!
What to bring?
Bedding – sheets, blanket and pillow or sleeping bag
Towels and toiletries
Flashlight
Earplugs (if light sleeper)
Comfortable clothes
Bible
Notebook & Pen
Favorite card or board games